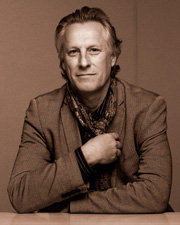 Lars Trägårdh is a historian who has mostly lived in the US since 1970, while maintaining his personal and professional ties to Sweden. After many years as entrepreneur and businessman, he returned to academic studies in 1986. He received his Ph.D. in history from UC Berkeley in 1993 after living and carrying out research for several years in both Germany and Sweden. He then took up at position teaching Modern European history at Barnard College, Columbia University, where he remained for ten years.
During his years in the US, he also served as a guest professor at the University of Linköping, teaching graduate courses, and he also conducted a research project at Södertörn University College, which resulted in the celebrated book – Är svensken människa? Gemenskap och oberoende i det moderna Sverige (2006, pocket 2009, revised and extended edition 2015, German translation 2016) – co-written with Henrik Berggren.
In 2010 he returned to Sweden where he now serves as professor oh history and civil society studies at Ersta Sköndal Bräcke University College where he in recent years have focused on projects concerning state/civil society relations, individual right, the juridification of politics, the Nordic model and the Swedish social contract, and a comparative project on children's rights regimes in Sweden, France, and the United States. He currently heads a major research project on social trust works that involves a large quantitative survey measuring variation and change in level of social trust and confidence in institutions in 36 local communities across Sweden, as well as historical and comparative analyses that rely on qualitative data.
Aside from his academic research and writing, he has establishing a role as a public commentator on Swedish and American politics and society, publishing  regularly in Swedish print media and appearing frequently on Swedish radio and TV. Between 2011 and 2013 he was an independent member of the Commission on the Future of Sweden, headed by the then prime minister Fredrik Reinfeldt.